55 FEDERAL TRADE FAIR
TEXTILLEGPROM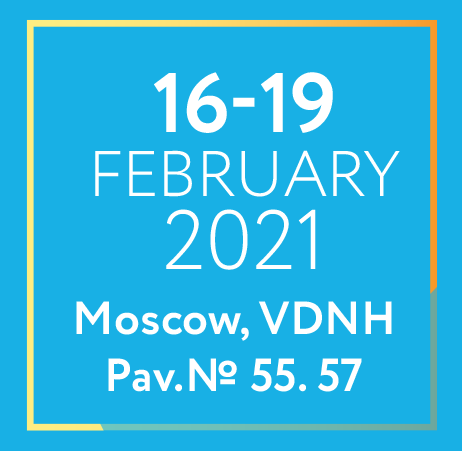 for Turkish manufacturers of textiles and accessories only
On February 16-19, 2021, in pavilions 55 and 57 of VDNKh, Moscow, the 55th TEXTILLEGPROM fair will be held.
TEXTILLEGPROM is the most important event in the textile and light industry of Russia, it has been held at VDNKh twice a year for over 27 years.
We carried out an on-line survey of TEXTILLEGPROM visitors in order to identify visitor preferences in the period from April to October 2020.
A total of 11,500 industry professionals took part in the survey.
According to the survey, 86% of visitors are interested in the products of Turkish manufacturers.
Regarding products types, the most interesting for visitors are: fabrics for the production of clothing - 68%, accessories - 67% and knitted fabrics - 51%.
A strong advantage of the exhibition is its professional visitors from all regions of Russia and we are interested in presenting products that interest them at the exhibition.
Due to the very high demand for the products of Turkish manufacturers, especially for fabrics, knitted fabrics and accessories, we want to increase the exposure of Turkish companies, therefore, we have significantly reduced the cost of participation in the exhibition.
Only for Turkish manufacturers and only for the 55th TEXTILLEGPROM fair:
• the cost of participation at a standard equipped stand will be $ 220 per sq.m. + registration fee - $ 200.
If you want to order a stand with an improved standard or exclusive building, please contact us by phone.
According to the preliminary electronic registration for the 55th TEXTILLEGPROM fair, we expect 28% of new visitors.
54 More than 22,000 specialists from 77 regions of Russia, 23 countries of Europe and Asia attended the TEXTILLEGPROM Fair.
TEXTILLEGPROM is a working tool for promoting products and services that brings real commercial results.
P.S. The collective exposition from China will not be presented at the exhibition.