Organizers: JSC Textilexpo, the Russian Union of Textile and Light Industry Entrepreneurs, PJSC Roslegprom, LLC RLP-Yarmarka
Patrons: The CCI of Russia, the CCI of Moscow
With the official support of: The Russian Industry and Trade Ministry, the Russian Economic Development Ministry, Moscow Government, Russian Union of Industrialists and Entrepreneurs, the Russian Union of Commodity Producers, and the Association of Children's Goods Industry.
With the participation of: JSC VDNKh, JSC Interopttorg
The Federal Trade Fair for Textile & Light Industry Goods & Equipment "Textillegprom", has been a leader for textile and light industry shows in Russia, CIS countries and Eastern Europe for the past 25 years, featuring:
the overall exhibition space is 40 000 square meters;
2,000 participating companies;
It is held twice a year (February, September)
twenty-seven participating countries: Azerbaijan, Armenia, Bangladesh, Belarus, Bulgaria, Hungary, Germany, Greece, India, Indonesia, Italy, Kazakhstan, China, Kyrgyzstan, Latvia, Lithuania, the United Arab Emirates, Pakistan, Poland, Tajikistan, Turkey, Uzbekistan, Croatia, the Czech Republic, Switzerland, South Korea, and Japan;
according to registration statistics, 27, 564 specialists visited nine salons of the Fair, which were the segment's leader demonstrating products by majors of the domestic and foreign apparel and textile industry.
the Fair occupies two the largest exhibition pavilions and represents at its spaces the whole range of the industry goods from raw materials and equipment to ready products.
research and training conferences, workshops and roundtable discussions, announcement results of industry-specific contests — a wide business program is waiting for participants and visitors of the Fair during four working days.
The 50th Federal Trade Fair for Textile and Light Industry, Textillegprom, also displayed national expositions of Armenia, Belarus, India, China, Kyrgyzstan, Tajikistan, Turkey, and Uzbekistan.

The Apparel Textile Salon presented 516 exhibitors from 12 countries, among them Gamma – Sewing Accessories, Damskoye Schastye, JSC Kirov Knitwear Factory, JSC Troitsk Worsted Mill, LLC Pekhorsky Textile, LLC Iris, LLC Baltex, LLC Protextile, Raduga Textile, UNSEN, DIWITEX, LLC BelMEKH, LLC Solstudio, LLC Yegoryevsky Textile, GalaPoligraph, etc.
Sections: Wool fabrics • Cotton fabrics • Silk fabrics • Viscose fabrics • Blended fabrics • Artificial fur • Knitted fabrics • Natural and artificial leather • Textile haberdashery (cords, braids, ribbons, laces) • Yarn, thread • Applied materials • Accessories •Embroidery, lace, needlework • Packaging, labels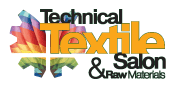 The Technical Textile and Raw Materials Salon had 112 participating companies from 10 countries, among them LLC BTK Textile, JSC Integration and Development, JSC Vostokkhimvolokno, LLC Z-TEX, JSC Mogotex, LLC Belneftekhim-ROS, JSC Mogilevkhimvolokno, JSC SvetlogorskKhimvolokno, JSC Ruchaika, the Moscow representative office of CHT R. Beitlich GmbH (Germany), the representative office of the private company LCC Huntsman BV (the Netherlands), Schoeller GmbH & CoKG, Pulcra Chemicals GmbH, etc.
Sections: Technical fabrics • Fabrics for overalls, uniforms and corporate wear • Non-woven materials • Special and protection garment and shoes • Personal safety apparels • Natural fiber • Yarn • Chemical fiber and threads • Gray fabric • Dyes of all kinds • Sufrace active textile auxiliaries and furnishing chemicals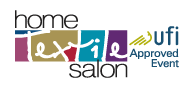 The Home Textile Salon comprised 162 companies from 11 countries, such as ART Design, JSC Baranovichi Cotton Production Amalgamation, LLC Vavilon S, LLC LAKASA-TEX, LLC Protex, TexRepublic Group, LLC Fortex & Co, Orsha Flax Factory, PJSC Uzor, LLC Valteritextil, LLC Gutten Morgen, LLC Profit & Boyartex, LLC Russky Dom Textile Company, LLC Solidarity Textile Company, LLC Pavlovo-Posad Silk, etc.
Sections: Decorative fabrics, home textile items • Decoration for windows, bedrooms, bathrooms, kitchens • Interior design • Furniture fabrics • Carpets and floor covering • Manufacturing upon request of HoReCa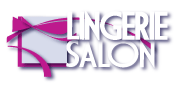 The Lingerie Salon involved 67 companies from eight countries, including LLC DoniElla, The Woman, LLC Pantelemone Factory, SIA Novella, LLC Textile Professional, LLC Catherine II, LLC Pike Sewing Factory, LLC Mariposa, etc.
Sections: Knitwear lingerie • Swimwear, beach wear, accessories • Nightwear • Tights • Embroidery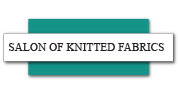 The Salon of Knitted Fabrics featured 135 companies from six countries, such as DEKNA MADIO TEXTILE, LLC Sim Textile, UNTEKS, LLC Universal Ltd., LLC Solntse Textile, LLC Train Consultancy, LLC Modny Textile and many more.
The Salon of Knitwear involved 446 participating companies from 15 countries, including GRAND Hosiery Factory, JSC Rus Firm, LLC Almetyevsk Alsu Hosiery Factory, LLC Krasnaya Vetka, JSC Smolensk NASHE Hosiery Factory, LLL CONTE SPA, JSC Svitanak, JSC Brest Hosiery Factory, JSC Borisoglebsk Knitwear, etc.
Sections: Knitwear • Underwear • and stockings • Headwear • Gloves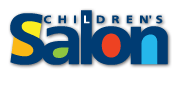 The Children's Salon engaged 52 companies from 5 countries, among them LLC Inter-Yug, YULLA Knitwear Factory, LLC Sima-Land, LLC MIATEX, GRANDCAPS, LLC Detskaya Moda, LLC ECOTEX, etc.
Sections: Baby wear • Kids wear • Teenagers' wear • Kids knitwear • Kids shoes • Maternity wear • Games & toys • Kids hygiene • Accessories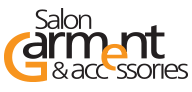 The Salon of Garment & Accessories brought together 365 participants from 13 countries, and presented over 300 Russian and foreign brands, for instance, Fashion House, Biriz Tekstil, Calista, Donna Saggia, Greg Horman, Optimist, Montserrat Collection, Palla, BF Collection, French Style, etc.
Sections: Men's and women's wear • Desing collections • Celebration & wedding fashion •Teenager & youth wear • Jeans • Sports & casual wear • Leather & fur • Head wear • Haberdashery •Ties, kerchiefs, scarves • Stylish accessories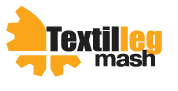 The International Salon of equipment and technologies for Textile and Light Industry (Textillegmash) involved 92 companies, which presented products of 110 Russian and foreign manufacturers from 15 countries, such as KNIT Group, LLC TransMetall, Shveimash, VELLES Group, LLC Geran Lux, etc.
Sections: Technological equipment for textile industry • Technological equipment for knitwear and hosiery production • Sewing equipment for all kinds of apparel • Steaming equipment • Spare parts • Modern manufacturing technologies • Supervisory tools • Packaging, labeling and thermal printing equipment

DATA ON EXHIBITION AUDIT
of the Federal Wholesale Fair Textillegprom submitted by independent auditing firm RussCom IT Systems.
Based on the results of questioning the participants and the visitors of the 50th anniversary Federal Fair, high standards of the Fair were confirmed:
The participants achieved three main established objectives: raising visitors' awareness about the goods and services offered, search for potential customers and increase of the enterprise popularity level. They believe that their expectations of participation in the Fair were satisfied and they are planning to participate in subsequent fairs.
Visitor flows have been growing from fair to fair. According to the data from the compulsory registration conducted at the fairs, the number of experts from Russia's regions and neighboring countries has been growing. Against practically full coverage of Moscow and neighboring regions a big inflow of regional wholesale and retail trade representatives involves an inflow of manufacturing enterprises interested in establishing regional contacts as well.
An informative business program adds extra incentive for the Fair to be visited by experts engaged.
Convenience and ease of use of the exhibition services, beginning with the site of the Federal Fair www.textilexpo.ru where you may fill up an application for participation or register as a visitor, check in advance the list of the nearby hotels, the list of the participants, their location at the Fair territory, etc., constitute additional advantage as well as allow to accumulate at one site during four Fair days all experts engaged.

WIDE BUSINESS PROGRAM
will allow to discuss topics, ask questions to competent experts on the most important directions of the industry development, fashion, market conditions, innovations in machinery and technologies, efficient methods of product promotion, and to share best practices. It includes events differing by topics and formats: specialized informational and methodical workshops, roundtable discussions on topical matters for experts from textile and consumer goods industries.
See a detailed report on the Second Business Forum at www.textilexpo.ru in the business program section.
The 50th Federal Trade Fair, Textillegprom, enjoyed support of over 50 printed and electronic media outlets. In addition, the Fair used information and advertising capacities of 15 Russian regional exhibition centers, Textilexpo partners.
Exhibitors and visitors showed that 98% of the exhibitors were satisfied with their performance at the fair, and 92% decided to participate in the 51th Fair next year.
WE ARE INVITING EVERYONE TO PARTICIPATE IN THE 51ST FEDERAL TRADE FAIR, TEXTILLEGPROM, FROM THE 18TH TILL THE 21ST OF SEPTEMBER 2018!