Russia's largest home textile exhibition, regarding composition and number of participants.
The most efficient home textile trade exhibition.

Promotion of designer innovations and high-quality home textile products.
Russia's largest specialized exhibition that reflects the rapid growth of the home textile market. The leading Russian and foreign companies in this segment demonstrate the advanced trends of environmental design, innovations in manufacturing high-quality fabrics for decoration of interior, as well as home textile items and textile accessories.
Sections:
Decorative fabrics, home textile items
Decoration for windows, bedrooms, bathrooms, kitchens
Carpets and floor covering
Carpets and floor covering
PARTICIPANTS ACCORDING TO PRODUCTION GROUPS:
Fabrics for bed linen and products for bedrooms - 28.1%
Bathroom products - 21%
Curtain and tulle fabrics - 16%
Textiles for the kitchen - 11,2%
Curtains, curtains, accessories - 10.1%
Table decoration - 7.4%
Furniture fabrics, leather - 4,3%
Carpets and floor coverings - 1%
VISITORS ACCORDING TO CONSUMING GROUPS:
Wholesale companies - 65.26%
Representatives of the retail trade - 12.35%
Distributors - 9.93%
Service enterprises - 3.82%
Producers - 3.6%
Design studios - 1.5%
Media - 1.43%
Government institutions - 1.11%
Others - 1%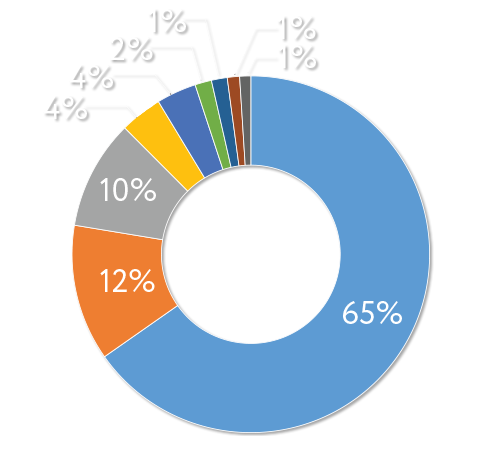 COMPANY